This year I made a concerted effort to read books almost exclusively by marginalized people. Below are my top 12 of 2014, in no particular order.
With a list this short, you could read just one book a month and make it through the year happy with the quality of books you've read :)
1. Americanah by Chimamanda Ngozi Adichie [general fiction, feminism]
"In America, racism exists but racists are all gone. Racists belong to the past. Racists are the thin-lipped mean white people in the movies about the civil rights era. Here's the thing: the manifestation of racism has changed but the language has not. So if you haven't lynched somebody then you can't be called a racist. If you're not a bloodsucking monster, then you can't be called a racist. Somebody has to be able to say that racists are not monsters. They are people with loving families, regular folk who pay taxes. Somebody needs to get the job of deciding who is racist and who isn't. Or maybe it's time to just scrap the word "racist." Find something new. Like Racial Disorder Syndrome. And we could have different categories for sufferers of this syndrome: mild, medium, and acute."
The story of a Nigerian-born woman coming to terms with what it means to be Black in America. Throughout the book, she writes a series of blog posts about how confusing it all is, often funny and poignant.
2. The Handmaid's Tale by Margaret Atwood [science fiction, and I would argue for Horror]
"We were revisionists; what we revised was ourselves."
One of the more horrifying science fiction stories I've ever read, the story follows a young woman living in a monotheocratic dystopian society. 
3. Colonize This! Young Women of Color on Today's Feminism edited by Daisy Hernandez and Bushra Rehman [feminism, anthology]
"I took my B+ -- feminism can be graded, after all -- and abandoned feminist activities at Stanford."
This year we read a number of anthologies in the intersectional feminism book club this year, and this was my favorite. In it are discussions of identity, religion, abortion, class, femininity and machismo, being adopted into a transracial and transcultural family, and being an Arab in a country with prejudices and misconceptions about the Arab world.
4. How to Live Safely in a Science Fictional Universe by Charles Yu [science fiction]
"I have traveled, chronogrammatically, out of the ordinary tense axes and into this place, into the subjunctive mode."
This book is very much in the vain of Douglas Adams-style cleverness and I immediately fell in love with it. This is a time travel story that uses grammar tenses to discuss points in time. My new favorite time travel book!
5. The Immortal Life of Henrietta Lacks by Rebecca Skloot [non-fiction, science, investigative journalism]
"Henrietta's were different: they reproduced an entire generation every twenty-four hours, and they never stopped. They became the first immortal human cells ever grown in a laboratory." 
This is one of the better books I've read in the past few years. It's written by a woman who ended up becoming close with the family of Henrietta Lacks, a woman whose genetic material was taken without her permission and has been in use in science and medical labs across the world since 1951. She was immediately erased and forgotten -- her genetic material being referred to only as HeLa. The story follows the heartbreaking reality of Henrietta Lacks and her family.
6. China Mountain Zhang by Maureen McHugh [science fiction, general fiction]
"All of that work to make a little more money. But I will still be Zhang. I carry myself wherever I go, and it is myself I want to escape from. I hate myself. I hate this place. And I find it is very tiring to carry hate all the time. So I sit and listen to the night on the Arctic tundra, defeated before I start. And sick to death of all of it."
China Mountain Zhang reads much more like a general fiction novel set in a science fiction universe. The story follows Zhang, a man who was genetically altered to appear Han Chinese in a world where China is the super power and has control over what once was the United States. A lot of neat tech and beautiful story-telling. (Note: this book has quite a few problematic aspects. Trigger warnings for suicide, rape, and homophobia.)
7. The Beautiful Struggle: A Father, Two Sons, and an Unlikely Road to Manhood by Ta-Nehisi Coates [non-fiction, auto-biographical, race, American culture, narrative]
"Who among us would integrate into a burning house?"
I picked up this book after devouring a bunch of Coates' writing in the Atlantic. The Beautiful Struggle is the story of his childhood and life as a young adult growing up in Baltimore with a father who worked with the Black Panthers and ran a publishing company from his basement to promote and disseminate the work of African writers and visionaries.
8. How to Slowly Kill Yourself and Others in America by Kiese Laymon [non-fiction, auto-biographical, race, American culture, narrative]
"Not so deep down, we all know that safety is an illusion, that only character melds us together. That's why most of us do everything we can (healthy and unhealthy) to ward off that real feeling of standing alone so close to the edge of the world." 
I came across Laymon's work through a blog post he published on his site and quickly fell in love with his writing. The book is a collection of letters to loved ones, self-reflection, and cultural critique. It's heartwrenching, eye-opening, and funny.
9. Nevada by Imogen Binnie [fiction, trans-feminism]
"She mumbles a no and turns away, still smiling because what else are you going to do, explain patriarchy to this fucking rando?"
Nevada follows the life of a trans* woman who watches as everything in her life crumbles. It's amazingly written; I don't think I've ever felt I was reading myself so much in a character. Highly recommend.
10. Whipping Girl: A Transsexual Woman on Sexism and the Scapegoating of Femininity by Julia Serano [feminism, trans-feminism, narrative]
"The constant threat of being ostracized, which is directed toward people who show even the slightest interest in marginalized cultures and perspectives, creates within the center an enforced ignorance regarding those at the margins."
Another one I read in the feminism book club. I've had friends champion this book and at the same time point out a list of problems with it. For the most part, I really enjoyed and learned a lot from this book. I loved the time spent on examining masculinity, which I wasn't expecting.
11. The Wordy Shipmates by Sarah Vowell [non-fiction, humor, history]
"Of course, this America does exist.

It's called Canada."
As someone who grew up in New England and had much of the history of colonial America through the Revolutionary War drilled into her, I was pleasantly surprised by how much I learned from her writing. Her style is casual, funny, and super informative. If you're into history, definitely pick up her stuff. (Sidenote: if you like comedic retellings of history, Viva la Revolution, which is about the French Revolution, may be up your alley.)
12. How to Be Black by Baratunde Thurston [humor, American culture, race]
"As I've reflected back on both, I realize that my neighborhood was just like The Wire. We had the drug dealing, the police brutality, the murders. Well, it was /almost/ a perfect match. We had everything The Wire had except for universal critical acclaim and the undying love of white people who saw it." 
This book was hilarious, sharp, and informative; so much so that I finished it over the course of one domestic flight and immediately passed it to a friend of mine to read so we could gush about it together. (Sidenote: I got a recommendation to read Some of My Best Friends Are Black from this book, which is problematic, but has great discussions of things like redlining, bussing, and social segregation.)
I really prefer not to write personal or current events-type things on my site, but I'm not sure what else to do with this.
Trigger/content warnings for harassment, stalking, and threats of violence.
---
4 months ago I filed a police report against a man who had been stalking me for months and had threatened to rape and murder me. This man lives in the same small city that I reside in. The stalker erroneously received the police report I filed against him and chose to further harm me by posting it online - in doing so, sharing my home address and phone number.
Recently this person has gained attention, again, for having created a github project blocking "SJW's" on twitter. Myself, along with a handful of other women this man has stalked and harassed were who he seeded the list with. Since then, I've seen people gleefully exclaim that they made the list. I've seen people go out of their way to share and encourage others to add themselves to the list. I've watched as men who have famously hurt other women in tech gleefully add themselves to the list, as if to add insult to injury.
Last night a number of people -- including a few of my friends -- began sharing the police report publicly in response to that project. I saw tweets stating that people spent hours searching for the report, people demanding a nice little summary be written up somewhere. People quoted horrifying things from the report that trigger me so much that I'm shaking as I write this.
Because of this man, I've stopped leaving my house alone. I now rarely leave home at all. I've had to notify friends, family, and neighbors to look out for suspicious people asking about me. I'm terrified every time I receive a phone call I don't recognize.
And yet, not one person talked to me about sharing that report, asked my permission, or even mentioned to me that they would be doing it.
Dealing with the effects of being a constant target for harassment, threats, and attacks requires a not insignificant amount of money and time: from putting protections in place against DDoS attacks on all my projects to trying to scrub all of my personal information from the internet to dealing with lawyers and law enforcement to therapy, anti-anxiety and depression meds, and more. Thanks to recent events I've also been working on pulling together the money to move.
On top of that are the physical, emotional, and relationship tolls I have to pay for being a visible marginalized person demanding change. I no longer follow anyone on twitter thanks to people going after a close relative of mine who used twitter solely to send me pictures. I've lost friends and others have just disappeared without my participating on social media like I once felt able to. My relationship with my partner is strained with both of us stressing over my safety and how best to protect what little privacy I have. Even on anti-anxiety medication, I have regular anxiety attacks. I worry that my friends, aside from one woman who has been through similar situations, think I'm paranoid and over-careful, so I don't have near as many close friends as I once did.
The things that are happening to me are not funny or fun. People are feigning horror at what this man has done to me, while playing right in to what he wants by giving him more attention and further harming me through sharing my personal details all over the internet. It's as if no one thought how their actions would further harm this man's victims.
If anything, this goes to show exactly how far we still have to go, even within our activist communities, to prevent ourselves from further harming the victims we supposedly stand beside.
---
Thank you to the few people who have reached out to me with support. I appreciate it. <3
Related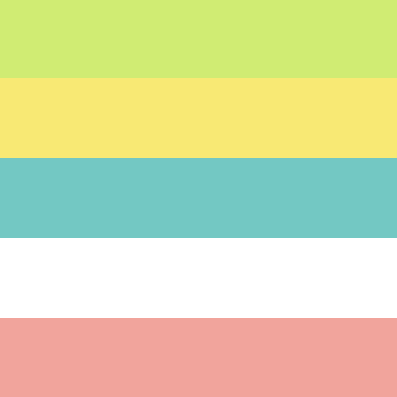 Over the past year I've been invited to speak at two events1 that really resonated with me. In these spaces we could move beyond diversity 101 topics and start to dig into the root of the issues marginalized people face in tech. We could critically analyze the culture around us in a space made for us. We could stand shoulder to shoulder with people who understood us, empathized with us, and valued us for who we are.
I left these events feeling hopeful and supported, something that is sadly rare in my line of work. I wanted to attend more events like this, to recreate that feeling of solidarity solidified.
It's taken nearly a year, but I'm happy to announce the AlterConf Sessions. These are hyper-local events happening in cities all over the US (to start), bringing together speakers and organizations from the immediate area to talk about diversity in tech & gaming.
Our first two events, happening this fall in Boston and NYC, are still accepting speaker applications (no experience needed and we pay speakers!), volunteers, and sponsors. Tickets are on sale for both and we look forward to seeing you.
---
[1] - An Evening of Talks with Double Union and Ashe Dryden and Model View Culture Launch Party. Thanks for the inspiration <3